Our review of Code41 watches
Who will be the new fashionable Swiss brand after the indestructible Rolex, Omega or Patek? There are few candidates and Code41 could be the lucky one. You don't know Code41 yet? Code41 has been the most successful recent Swiss watch brand in the last 3 years. Everybody talks about Code41 watches but what are their watches really worth: our review of all Code41 models.
Our review of each Code41 watch
Since its creation by Claudio D'Amore in 2015, Code41 has launched 6 watch models:
the Anomaly 01,
the Anomaly 02,
the Anomaly Evolution
the DAY41,
the X41,
and the NB24
Some models have known several generations like the X41 whose 5th edition is currently on pre-order and the DAY41 2nd edition. We have tested all these models and dissected their contents, here is our point of view on each Code41 wristwatches.
Test of Code41 NB24 Chrono launched in 2021
Launched on January 27, 2021, the NB24 Chrono is a very successful chronograph in its design and its impressive technicality. With a 35 jewel Swiss movement with 28800 vibrations, a peripheral oscillating weight on the front side, cases in grade 5 titanium or high density aeronautical carbon and sapphire glasses, it is one of the most interesting chronographs of the last few years! Its technical, machined and sporty design is very successful, especially the models with red and black disks.
Pre-orders for the NB24 second edition are now open on Code41 website here.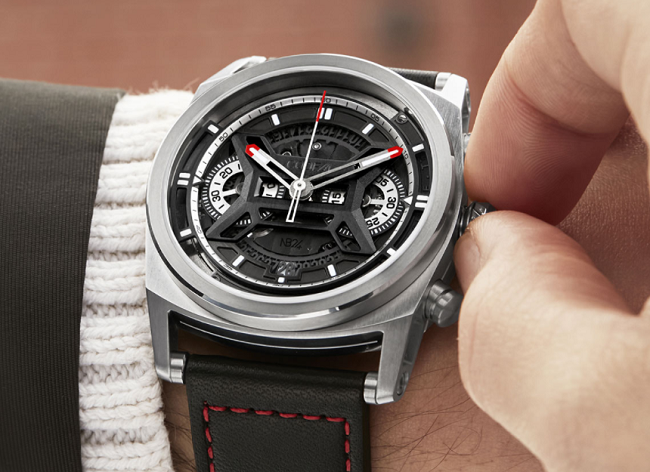 Our review of the X41 from Code41
The X41, launched in 2019, and relaunched in April 2022 in saphir versions, has caused quite a stir. Indeed, by tackling the segment of watches above 5000€, many wondered if the success would still be there... result: the X41 were all sold out in a few days.
The X41 is a little jewel of technology and elegance. It is a resolutely masculine and modern watch. Its in-house Swiss movement, its exclusive peripheral oscillating weight which allows a great transparency on both sides of the timepiece, its high density aeronautical carbon case make it an exceptional piece.
Opinion on the X41: it is obviously a magnificent watch. At more than 5000€, it is not for everyone but those who can afford it will be delighted.
All the X41 produced have been sold by Code41 and they are impossible to find on the second hand market because their owners keep them, you can nevertheless pre-order the brand new 5th edition on the brand's website.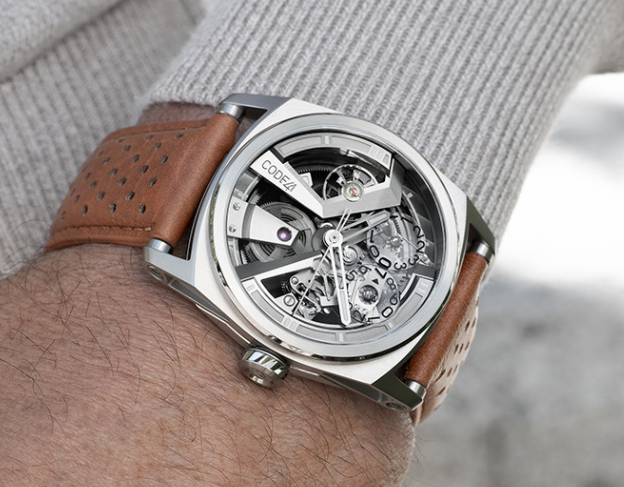 Our opinion on the Anomaly 01 and Anomaly 02
Code41's first models, the Anomaly 01 and its little sister the Anomaly 02 are also the brand's most affordable watches. They have both met a great popular success thanks to their sporty and technological design. We acquired a watch of each model in 2018 and they both prove to be very wearable and all reviews are complimentary. Proof that Anomaly owners are thrilled with them, these 2 models are impossible to find on the second-hand market. Finally, the value of these 2 models will soon soar since Code41 has announced the end of their production and there are only 1.000 Anomaly available on the brand's website, so they will soon become "collector" and their value could double. Considering the thousands of fans of Code41, it is an excellent investment.
Our opinion: With their sapphire glass, their 316L steel, the reliability of the Miyota82S7 mechanism for the 01 and the Swiss Sellita for the 02 as well as a very nice work on the transparency, we strongly recommend the "Anomaly" from Code41.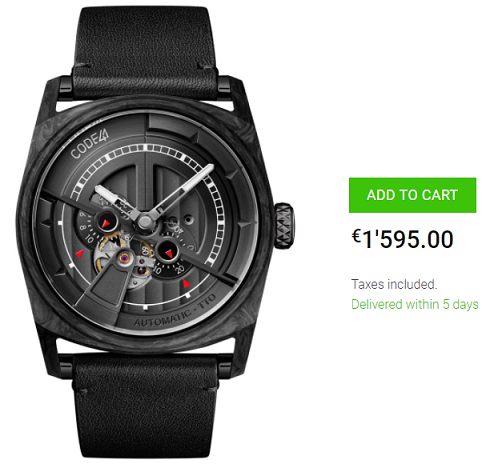 Our opinion on the Anomaly Evolution launched in April 2021
The Anomaly Evolution is the latest model of Code41 that we have tested. It is a little marvel of design both sporty and mechanical with a very nice play on materials, transparency and colors.
Equipped with a Swiss Sellita SW 200-1 movement made and assembled in Switzerland, it is a very high quality watch that we recommend. The Anomaly Evolution is available with a 38mm or 41.5mm dial and with a multitude of different designs that you can find on the brand's website by clicking below. Pre-orders are now closed but you can sign-up on the Edition 2 waiting list on Code41 website.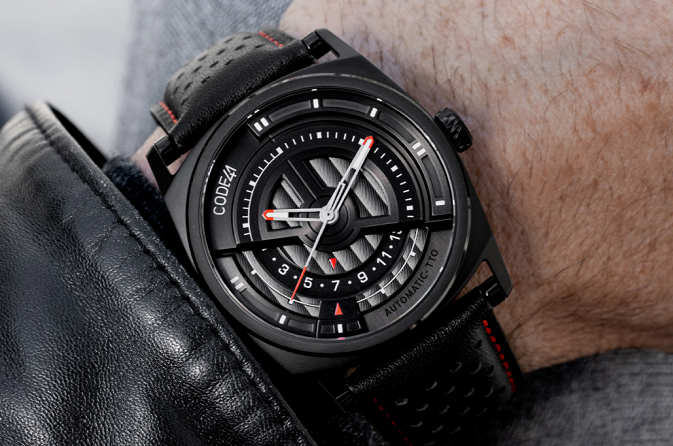 Review of the DAY41 by Code41
Released in January 2020, the DAY41 marks a new turning point for the Lausanne-based brand. The first edition sold out in a week in January and the second edition currently available on Code41's website should be completely sold out in just a few days.
The DAY41 is the most sought after watch of Code41 for the quality of its Swiss STP6-15 movement, 26 jewels with 28800 vibrations per hour and a 44 hours power reserve, and especially for the elegance of its design: a perfectly realized skeleton watch with a superb raw design, machined all in transparency, we understand the success of this model available in 40mm and in 37mm to suit all wrists
Our opinion on the DAY41: a watch of great refinement, a difficult balance to achieve between elegance and technology. It is in our opinion the most beautiful model of Code41 and we can only recommend it to you.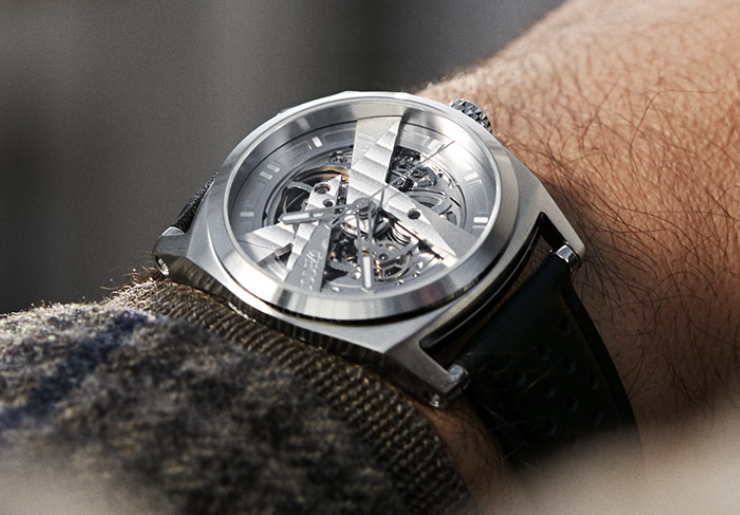 How to explain the success of Code41 ?
Obviously the quality of their watches, their very successful sporty/technological design, their Swiss manufacture and the word-of-mouth of the first buyers have launched the success of Code41 but other factors also explain this success :
. a 100% digital model: by offering their watches directly on their website, Code41 saves the retailer's margin (which can go up to 50%!) to its buyers and can therefore offer watches about 30 to 50% cheaper than if they were available in jewelry stores or department stores. Obviously this has displeased some watchmakers who cannot offer the Code41 in their stores.
. a great transparency in the origin of the components: Code41 gives on its website the origin of all the components of the watch. As the Anomaly 02, the Day41 and the X41 have Swiss movements, Code41 has nothing to hide and gives all the details. This ultra-transparency did not please everyone either, because some brands are Swiss only in their postal code and have poor quality Chinese movements.
. a criticism of the Swiss Made Label: Code41 has made itself known by criticizing the "Swiss Made Label" which is misleading according to them for the consumers. And it is not wrong, the "Swiss Made" label makes consumers think that the watch is almost 100% Swiss, but any manufacturer can apply this label if "60% of the value of the movement is manufactured in Switzerland and the watch is assembled in Switzerland" (source Wikipedia). This is indeed misleading for the consumer but this criticism of this label by Code41 did not please some brands who would prefer less transparency.
You will have understood that Code41 pleases very much the amateurs of beautiful watches and much less some people of a profession which has been strongly shaken by the success and the positions taken by Code41.
If you meet a Code41 owner, ask him his opinion about his Code41, you will see he will be very happy.
Where to find pre-owned Code41 watches ?
It is very difficult to find used Code41 watches. The fact that they are produced in limited quantities and that their owners are very happy with them means that there are almost never any second hand Code41 watches available. And when they do, they are often more expensive than the new models that are no longer offered for sale. This is a classic phenomenon in the luxury watch market and it proves the excellent health of the Code41 brand. When investors start investing in a luxury brand, its future is often bright.